Joined

November 21, 2019
Messages

75
Reaction score

19
Location
City, State

California
Year, Model & Trim Level

2010 Explorer XLT V8 4WD
Callsign

Ruddy
Found this great post with actual PCM pinouts to debug my cruise surging and AC craziness.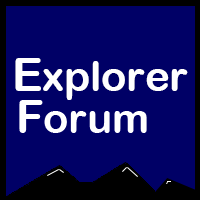 I'm getting codes P0446 and P1633 about which this post and this post say check fuse 24, which I did and it's OK, and I thought that cured the problem, but it turns out it takes a bit for the CEL to come on so I still have the problem. There is 12V at the fuse and the fuse is good. So next...

www.explorerforum.com
I can guess, but not sure what YE, BU-WH and VT-OG are for pins 16,17 and 18.
Btw, hopeful for solution since this close group of pins is related to my exact problems!