Joined

April 3, 2009
Messages

9,625
Reaction score

566
City, State

Kailua-Oahu, Hawaii
Year, Model & Trim Level

'05 Sport Trac XLS (RWD)
These seem to be the only pre made stainless brake lines available for the Gen 2 Explorer. Price and build quality appears comparable to custom made, and DOT approved. Anyone tried or found any benefit with SS? I've read conflicting reviews. TIA
Formerly WRXtra
Deerfield Precision

EDIT 6/3/16
30 months later I finally pulled the trigger. First impression is these stainless brake lines are very high quality. My mistake was ordering stock length hoses and not specifying being lowered 2.5" front and 3" rear. When lowered, the front wheels and calipers move up putting the banjo fittings at a different angles and binding the hoses at full steering lock. Rear drivers upper hose appears longer because the axle moves up with lowering blocks. DP replied and said the 90 degree banjo fittings are annealed and can be carefully straightened to my preferred 45 degrees, or I can get 2" longer hoses. After several bending attempts the hoses were still too short and binding at maximum turn causing stress on the banjo fittings. Had 2" longer hoses made with outer spring protectors in case the extra length hoses made contact with other parts. J.B. from Deerfield Precision said they were normally not needed but installed them for me anyway. Turns out he was correct and there is no contact in any steering position.
Installed pics. (Post #70)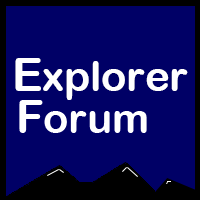 Hate beating this dead horse, but figured it to be useful to people who may come across the topic. As we know WRXtra is now known as Deerfield Precision. I ordered a full set front and rear for my 2nd Gen over two weeks ago and have heard absolutely nothing from them. My order went to...
www.explorerforum.com