Pumpkin Pilot
Staff member
Admin
Elite Explorer
Joined

February 8, 1999
Messages

32,679
Reaction score

1,428
City, State

Wayoutin, Aridzona
Year, Model & Trim Level

'93 XL Pumpkin Edition
Callsign

AB7FH
It's hard for me to believe that my Explorer is now 20 model years old. I bought my Explorer new in 1993 with the intention of modifying it for offroad use right "out of the box". I never even took the opportunity to photograph my Explorer when it was bone stock. This is the oldest photo I have of what was to become "The Great Pumpkin".
Brand new Explorer, after about 500 miles it already had been lifted and had 33s tucked under it
To put 20 years into perspective, when I began to drive at 15 it was 1977 and a '57 Chevy was a 20 year old car. At that age I looked at the '57 Chevy as a REALLY old car. Not only that, but there were barely ANY '57 Chevy's on the road in 1977. They were NOT being driven as everyday cars. The only '57 ANYTHING you saw on the road back then were well kept collector cars and hot rods.
Today we see loads of 20 year old, and older cars on the road. Bone stock, daily drivers and we don't give it a second thought. It's really a testament to how the longevity of automobiles evolved over the years. People love to claim that they were better in the "Good ole days", but the fact is most cars were built better 20 years ago, than 50 years ago and in my opinion they are even better today.
Without my '93 Explorer, there would not be a "Serious Explorations" website. You see, it all started with what I call a "brag" page that was dedicated to my own Explorer, the modifications I had done to it and my own off-road adventures. It didn't take long before I began to receive requests to add other modified Explorers to my web page.
This is the oldest archive of my first webpage, archived in January of 1996.
http://web.archive.org/web/19970804174403/http://www.off-road.com/4x4web/ford/explorer/
By then we had 10 Explorers on the website.
And this is the archive of my Guestbook which was the precursor to our forum. It's kind of cool to read through some of the old posts.
http://web.archive.org/web/19970703203355/http://www.rhphoto.com/guestbook.html
We've really come a long way from a single page guest book, to dedicated forum with over 100 sub-forums.
Here are a few photos of the evolution of my '93 Explorer from it's original Dark Forest Green, to the vinyl "flames", to the hand painted "tribal" design by Steve Kafka, and finally to the bright orange "Pumpkin" that it is today.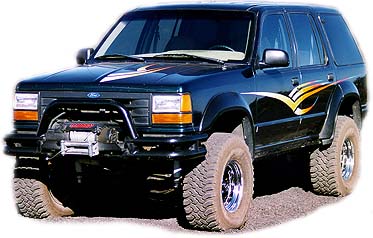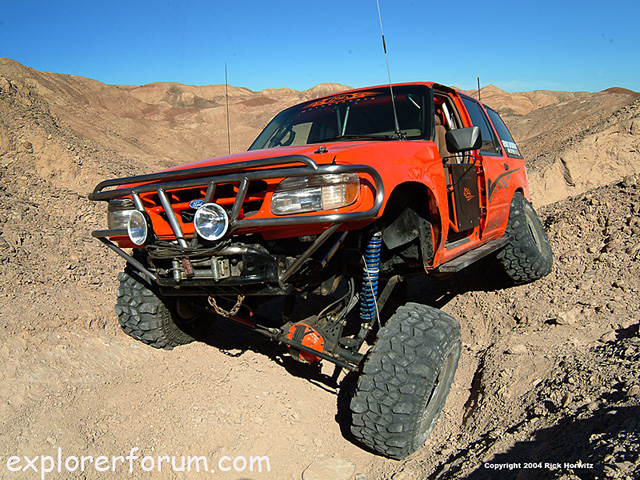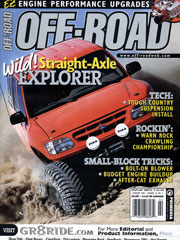 Feb. 2001 Made the cover of Offroad Magazine the day after it left the paint shop as the "Great Pumpkin"
What a great trip it's been!! I have met so many great people through the forum that I can't even begin to count how many. I have been fourwheeling in 7 states because of this group. I have seen some of our members grow from being "kids" to having kids of their own! For me it has become as much about the great people as the great trucks that brought us all together.
With any luck, the Pumpkin and I will both be around another 20 years from now. It's hard to imagine... I will be 70 and the Pumpkin will be 40.
Thanks to everyone for making all this possible.
Here's to another fantastic 20 years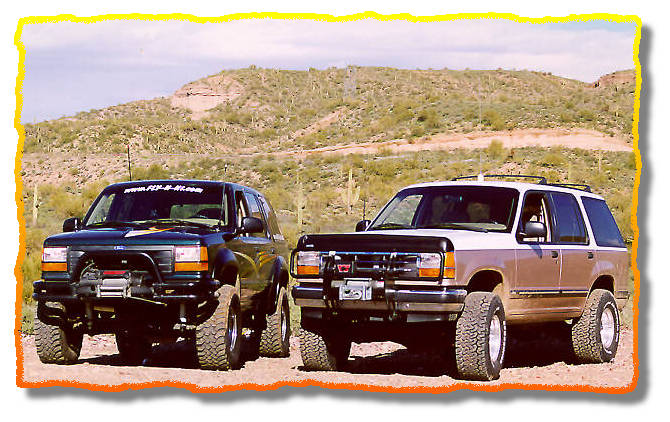 With Jack Lobdell. Jack was the driving force behind our first group events. RIP Jack.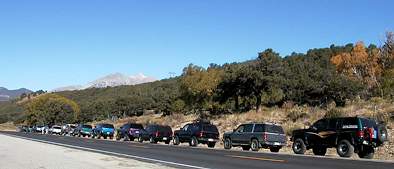 Gerald (Gjarrett) and Ashli's wedding in Moab 2004
Our good friend John Johnstone (John Rock) RIP John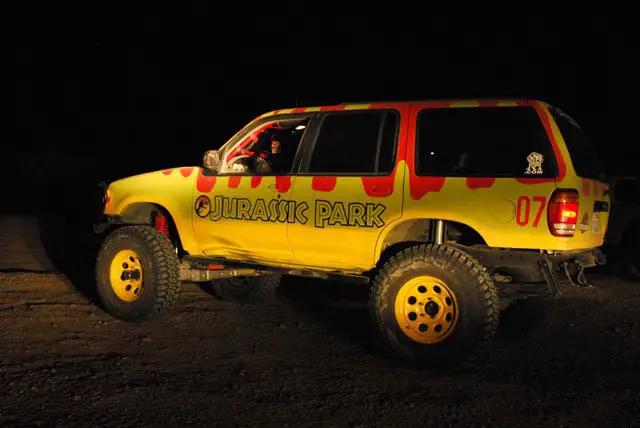 Thanks for the memories!!! Let's make a bunch more!!!

:biggthump

:exporange:rangertan::exp::rangergreen::rangerred::yelexp::roll::JP::navajo: