Joined

March 30, 2017
Messages

100
Reaction score

9
City, State

South Jersey
Year, Model & Trim Level

2017 Explorer XLT
There is a new update posted for my 2017 XLT SYNC, (not SYNC 3). I tried it, trying to follow the directions , but the car will not read the USB drives.
It says to use a drive at least 32GB formatted in exFat. I tried a 128GB USB 3.0 formatted in exFat, as well as a 32GB USB 2.0 formatted in exFat. The car cannot recognize the drives.
I popped in an 8GB drive formatted in Fat32 with music on it , the car can read that fine, so the USB port is not broken.
Has anyone else tried this new update on a SYNC, not SYNC 3 vehicle? Anyone else with this problem?
(Edit) Mac formatting instructions: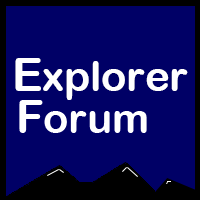 It took using a new 32gb USB3.0 drive. Going to run with v2.3 for a while before attempting the latest. That is the latest for your Explorer. Peter

www.explorerforum.com
Thanks