Joined

October 9, 2011
Messages

57
Reaction score

23
Hey folks,
I lifted the front end of my 91 4x4 off the ground today and found horizontal and vertical play in the wheels....So I'm following this guide to replace my front wheel bearings, and doing the brakes at the same time: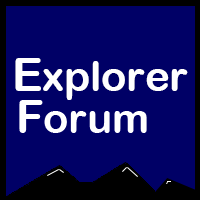 Ok... this thread is all about a complete front brake job on a 1st Gen Explorer (92 to be exact)....I will do one side... pads, caliper, slides, rotor and bearings.... That said let me explain... I have a 92 Explorer... while it has 210K on it, the brakes have always been pretty well...

www.explorerforum.com
I'm aware that the bearings can generally be reused, but my replacement rotors already have races installed, so I'm going to replace the bearings too.
My question is - are the inner and outer bearings the same size?
Autozone seems to only show the SET 37 bearings and the 4250 inner seal...
Thanks in advance!