Joined

November 7, 2021
Messages

27
Reaction score

4
City, State

Parts Unknown
Year, Model & Trim Level

2001 Toyota Tundra
Just bought the 02 Sport.
#1...The rear glass will not shut tight even though it latches. I can put my finger through the cracks. Can I fix that?
#2...The gate itself ,when shut,has a fair amount if "loosness" as well. Can I fix that?
These 2 things create road noise and rattle. Also what exactly is the broken piece around the license plate called so I can try to find one. I appreciate any help you guys can offer.
PS..I have tried to upload a video of the gate loosnes but it says too large and when I resize it ,it attaches but then says.." the file is not a video as expected" WTF? Lol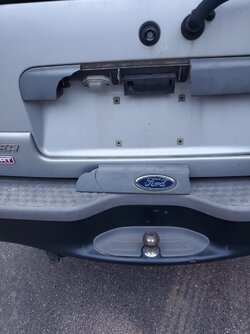 <