EF Tranny Guru
Moderator Emeritus
Joined

February 8, 2003
Messages

9,826
Reaction score

66
City, State

Sacramento, CA 95827
Year, Model & Trim Level

1992 XLT
Well finally, eh? we are going to put this puppy back together. We've rebuilt parts fit parts, and now it's time to put the guts back in and button it up.
The transmission case is mounted to the engine stand once again. I'll start by putting in the reverse drum.. over my new race, and rotating it clockwise as I install it...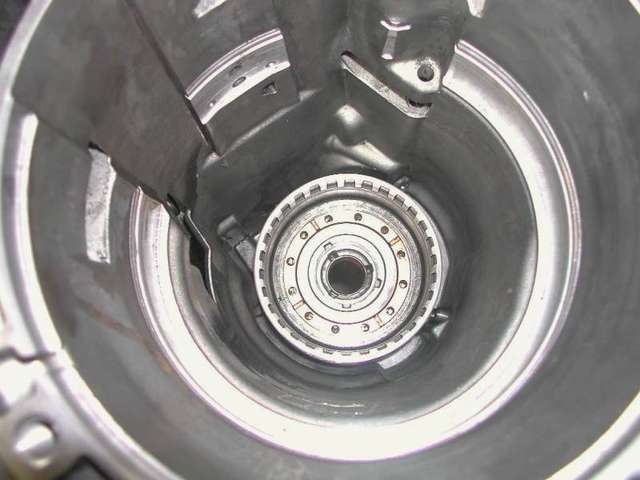 On top - in the snout - goes the planet carrier washer....the bronzie looking thing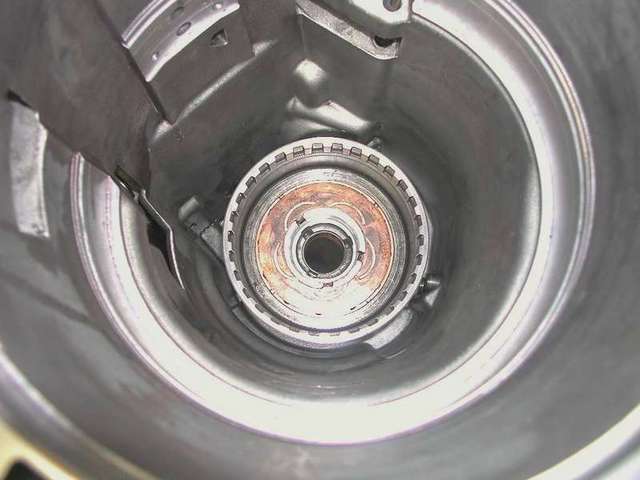 and the I can put in the carrier....
Now I rotate the case to horizontal
I also have scuffed the shaft for better oiling....
And now I turn my attention to the rear of the case... the governor...
We'll start by putting the thrust washer in the base of the steel sleeved bore...
The governor body has steel rings on it....with funky locking ends.
Best way to get the old ones off is with a pick...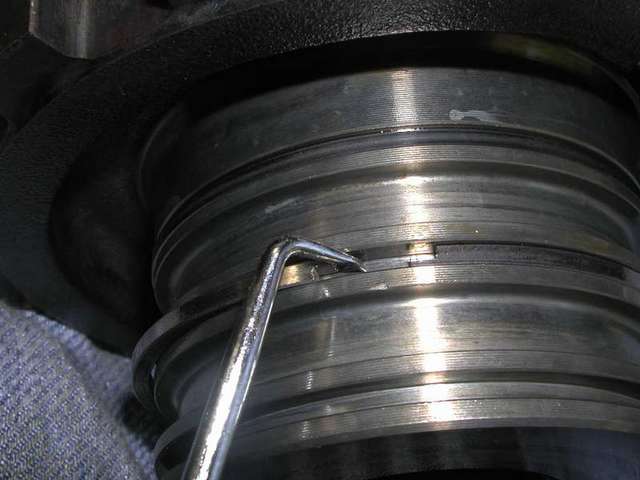 then put the new ones on... locking each one as you go (from the back please)
Then slide the shaft thru the body.....
and carefuly insert it into the bore....shaft going through the rear planet carrier....
Back inside now.... time to lock the shaft in place...using a NEW snap ring!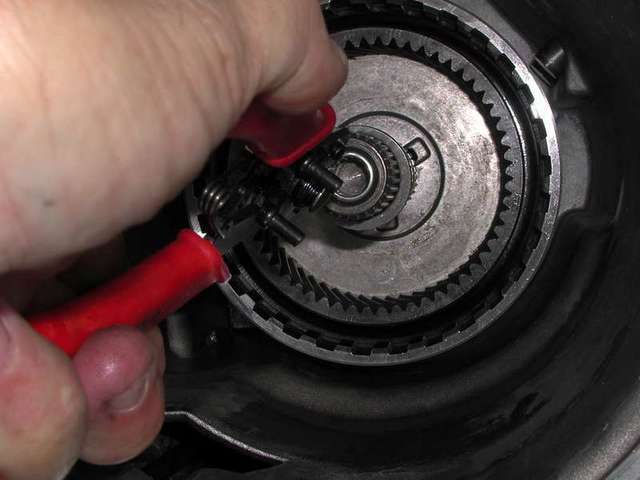 Make sure the ring found it's home on the fluted portion of the shaft and locks the rear carrier and the governor in place.... like so
and then add the oil dam.... a plastic cone...
installed
Next, time to add the rear planet. Need to put a thrust washer on back, and make sure it stays put as we install it... vaseline to the rescue...
and the washer...
and put the assembly into the carrier .. it should sit below the lip of the carrier...
(I've added the next thrustwaser on the planetary in this picture)
Next slip the rear band down around the rear drum .. paying attention to where the pins meet the anchor on the band...
Ok next post, to the center support.... MAIN GUTS