Joined

June 29, 2015
Messages

253
Reaction score

3
City, State

Clearwater, Florida
Year, Model & Trim Level

2005 Ford Explorer XLT
Hey guys!
My stock PS Pressure Line was spraying fluid all over the place... so naturally, I got a new one and replaced it.
The new one has been working fine for about a week now... but it just developed another leak!
Luckily, this leak isn't from a tear in the rubber hose... it's actually leaking from right above the nut connecting it to the steering rack. (is that what it's called; please quote me and correct me!)
Use this pic for example...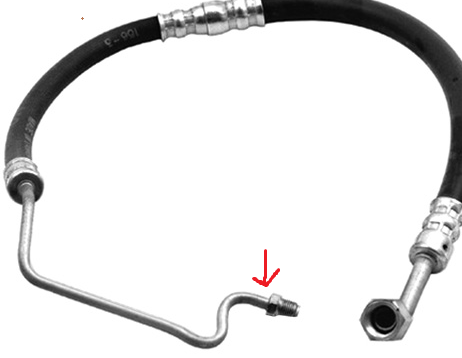 It's leaking RIGHT ABOVE THE FREAKING NUT!!
So I tried to tighten it.. and it's as tight as can be!
What's the issue?
O-Ring cracked or faulty?
Will teflon tape fix it?
How could a brand new hose leak?!
UGH!