Joined

March 13, 2005
Messages

7,296
Reaction score

1
City, State

Martinsburg WV
Year, Model & Trim Level

84 BII "Li'l Samson"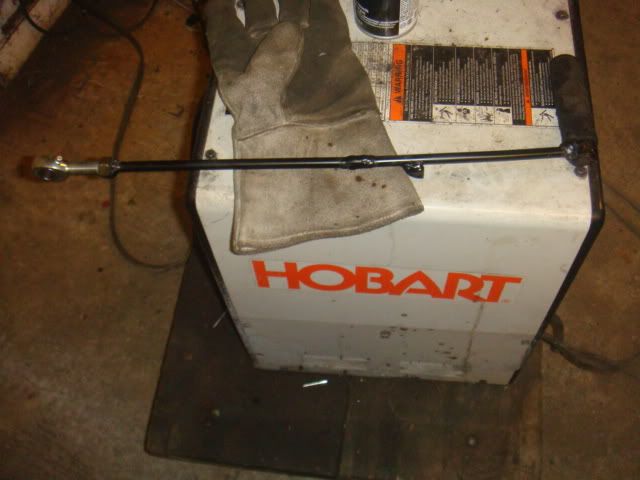 Here is the complete linkage with 90 deg handle including rubber bicycle grip. Also has the locking mechanism incorporated on the solid steel rod.
I needed some way to lock the step just a little ahead of the outer edge of the slider. If not it will swing inside which makes it a little tricky to get in.
Just made a simple fool proof sear, just like in a gun trigger.
You can see it hanging down just to the right of the welding glove.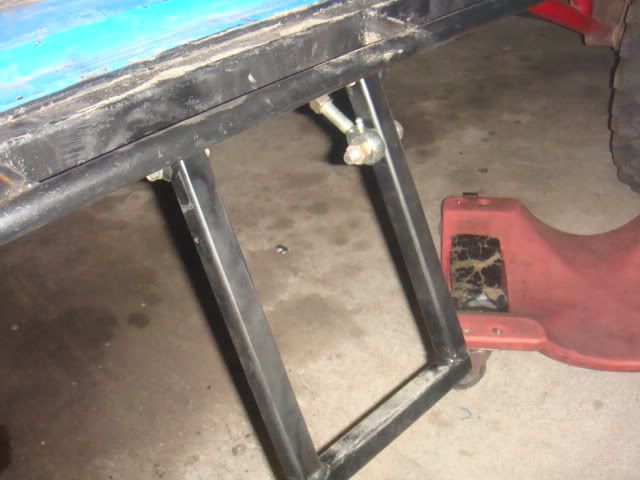 Here it is locked down. I've got it angled out a little for ease of stepping on. The hinge point is actually inside the outer edge of the slider.
I have hinge brackets welded on the rectangular tubing instead of the round tubing that protrudes from the side of the rectangular tubing.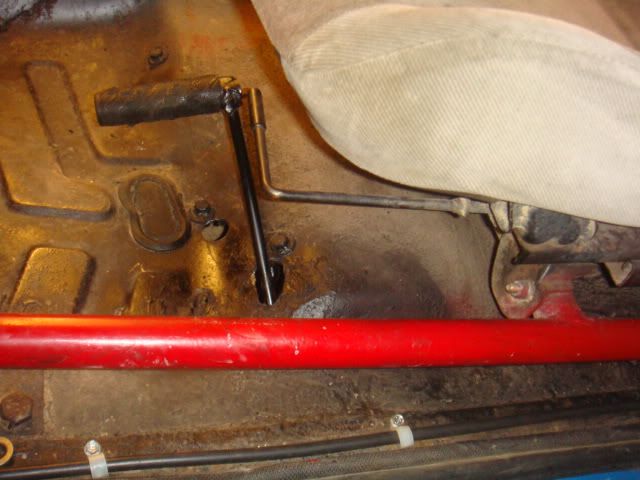 Here it is tucked right under seat and next to the seat adjusting lever.
It is also in the locked position.
The sear protrudes through hole and sets against the sheet metal of floor.
Need to find a neat little boot to cover it up.
Then to raise step up, all you have to do is to lift up on handle and pull the handle sideways toward tranny hump to fold up.
I still have to make a simple locking catch so that it locks in the up-right position.
This will be another sear type gizmo.
All you have to do is to push the rod down and another sear will hold it fast.
The natural tendency of the rod to spring back up will hold it in place.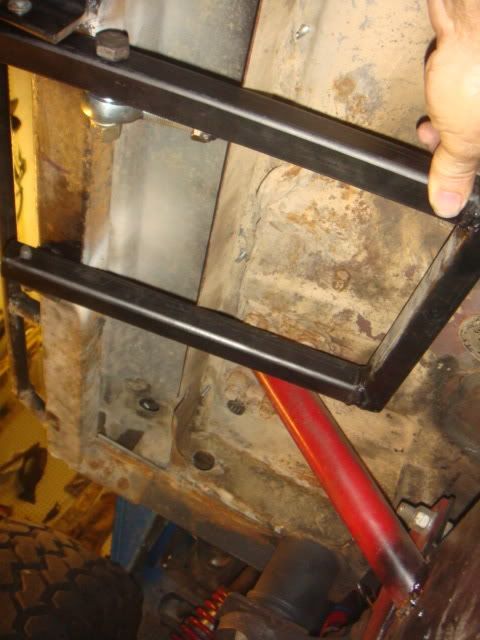 Now here it is in the proposed locked up position. I say proposed, cause I have not built the up position locking mechanism yet haha .
Now it's as easy as getting into your Lazy Boy recliner.
A little off topic but check this post that Rockranger posted. It was so cool to see those Old School 4x4s. This is when I got hook on all this 4x4, stuff back in the early 70s, I posted a pic of my first 4x4 on that post after seeing the exact same one I had.
No hijacking please, if you got questions on that old rig, post here. Wish I could find some of my really old 4x4s and some of the rides. Even did some trails in Co back then also.
http://www.explorerforum.com/forums/showthread.php?p=2506478&posted=1#post2506478
Last edited: