Joined

March 30, 2020
Messages

129
Reaction score

54
City, State

Missoula
Year, Model & Trim Level

98 2-DR Sport 4x4 4.10
Callsign

KJ7IKI
Hey guys,
Im still looking at swapping a V8 into my 2-door and I am back to looking at rebuild parts.
Still looking at the rebuild part of that. I know that if nothing else I want to do all the seals, berrings, rings, hoses, etc and looking at parting that out. Not looking to do anything crazy, just want to throw something solid in that I won't regret swapping in 5000 miles.
Running around Summit Racing I see that I can part out most of the internal parts for about $700 ish, but then I found some Federal Mogul kits that are only like $580 for 1996 302 engines. From what I can tell off Wikipedia it looks like the 1998 (keeping same year for electrical compatibility) V8 is a Ford 302 engine.
First off, anybody ever use Federal Mogul kits? Are they good for a daily that hit the hills on the weekend? (looking to eventually have it be more off road focused long term)?
Second off, is the 98 Explorers V8 a normal Ford 302 engine?
Third, if both the above are positive answers, are there any real differences between 96 302s and 98 302s that would make me need to change out parts from the kit?
Beyond that, when I am looking for a vehicle to pull a V8, trans, etc from is there anything in particular to be on the lookout for? I know it's solid for the most part, but are there any specific red flags on them? Also, if I tear it down, have a machine shop look it over, and get some nice new parts on it is there any reason not to start with an engine that has 220K miles on it?
I know this is a lot of questions in a small post, but hoping I might be able to get things together and get started on this.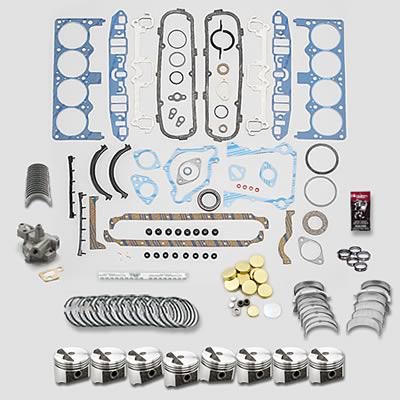 Free Shipping - Federal Mogul Premium Engine Rebuild Kits with qualifying orders of $99. Shop Engine Rebuild Kits at Summit Racing.
www.summitracing.com

****EDIT****

Changed the name away from "Looking at/for V8 rebuild kit. Still wanting to swap a rebuilt V8 into my 2-door" as this ended up being the build log

<