Joined

May 11, 2014
Messages

53
Reaction score

14
City, State

New Mexico
Year, Model & Trim Level

2005 Ford Explorer
HI All,
I have a 2005 Explorer with the 4litre, a 1.25 inch trailer hitch receiver and, of course no tow package. I am looking at bike racks and the rack I like is for a 2 inch receiver not my 1.25. I know I can buy an adaptor on line but I am concerned about how far out the bike rack will stick from the rear of the car at that point and how stable it will be. If I am understanding a couple of threads I have read here I can remove the plastic bumper and unbolt the 1.25 receiver. If I was to pull a 2 inch receiver from a salvage yard for the same generation Explorer would it be a direct bolt on? Would the plastic bumper still fit the same way or would the larger receiver cause issues?
I am not looking to tow anything, I just want the larger receiver for a bike rack.
Here are the threads I was referring to: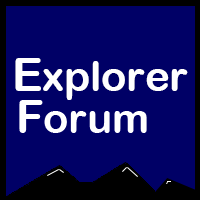 First of all, thanks for the terrific forums. As you can see, I'm a brand spankin' newbie. I've searched and searched this site for previous threads about my specific questions, but I haven't found any threads devoted to my questions. So... We're just about ready to pull the trigger on a deal...

www.explorerforum.com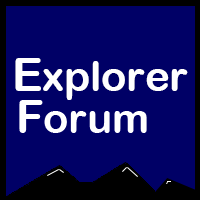 So I called my trailer parts rep today and asked about a hitch for my truck (note: It has one, it's got a 1 1/4" receiver) so I wanted to upgrade to a 2" and a heavier hitch. It's a class 2 now. I wanted class 3. He tells me something along the lines that the Class three won't fit and it's...

www.explorerforum.com
Chris