Pumpkin Pilot
Staff member
Admin
Elite Explorer
Joined

February 8, 1999
Messages

32,476
Reaction score

1,175
City, State

Wayoutin, Aridzona
Year, Model & Trim Level

'93 XL Pumpkin Edition
Callsign

AB7FH
Truck Haven 2021 25th Anniversary Run - Date to be determined
For those who are unfamiliar, Truck Haven is a huge playground for off-road vehicles located in the Southern California desert, immediately adjacent to
Salton City, Ca
.
There are trails for everyone, from mild, to wild. This is a great place to test your driving abilities as well as the capabilities of your Explorer. You can see the kind of fun we've had during previous events by checking out a
Trip Report
from a previous run
Newcomers are encouraged to join us at Truck Haven since there is such a wide variety of terrain. If you don't like the way something looks just let us know and we can help you find a bypass.
Vehicle damage
: There is always a possibility of vehicle damage any time you go offroading. Damage could be to the vehicles body, or mechanical systems.
The group camps in tents, RVs, pop up campers, etc.

There are NO facilities available at Truck Haven.

Camping is primitive with no water, toilets or showers available.
If you have a porta potty bring it. A 5 gallon bucket with a plastic bag will work well
Bring everything you will need
. We normally have lunch on the trail at least one day.
Firewood
We ask everyone to bring firewood to add to our traditional BIG campfire. If you can't bring any don't worry about it, but the more we have, the warmer the fire
Bring your own cooking supplies
. If you don't have any you should be able to share someone else's grill.
Check for our upcoming Pot Luck Dinner thread
. It has become a tradition to bring a favorite dish to share for our Saturday night meal. This has worked out GREAT in the past.
There is a large convenience store/gas station and a couple of restaurants in Salton City which is about 10 minutes from base camp and a Truck Stop with showers a short distance away.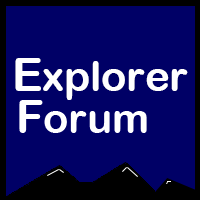 Well, I'm not so sure if this is exactly a "How to's" checklist, but I do believe to be very important for every off road driver to take into consideration before taking a trip to the trails. Offroaders.com - I have referenced most of this information from another site and will give them...

www.explorerforum.com
+++++++++++++++++++++++++
Let's start this off by choosing a date for the run. My vote is for an MLK weekend run which would be the weekend of January 16-17, 2021.
@tdavis
@BKennedy
@RockRanger
@DB_1
@R.J.
@Maniak
@zukman
@Stic-o
@josh40601
@08EddieCA
@Travisfab
@JW
@FROADER
@section525
@jobunn
@Ray Hutchinson
@Elgatoprerunner
Attending:
Rick & Char
Travisfab
Bkennedy
Last edited: