Pumpkin Pilot
Staff member
Admin
Elite Explorer
Joined

February 8, 1999
Messages

32,735
Reaction score

1,455
City, State

Wayoutin, Aridzona
Year, Model & Trim Level

'93 XL Pumpkin Edition
Callsign

AB7FH
A few weeks ago I headed back to Northern, Illinois to visit my father who had just had heart surgery, and visit with some old friends. I didn't get to spend much time there, but I sure had a blast at my friend Ron's restoration shop.
As soon as I pulled in he put me to work on a '66 Mustang. Nothing much at all, but it gave me something to do after the long drive out there. I greased the front end, and installed new sway bar links. I also helped Ron bleed the brakes.
The next day we had to take a road trip to pick up a '70 GTO convertible that he's doing a full resto on. To most people the car we picked up would have been a perfectly acceptable driver. It was a VERY good 10 footer. Well the owner wants the car perfect, restored to better than new condition, and that's what Ron does, and he does it well!!
On to my rides... At one time I had told Ron that I don't need to own every car I like... I would just like to DRIVE every car that I like, and in most cases that can't be done without owning the vehicle.
Well, Ron has taken it on himself to ensure that I can drive all the cool stuff that he has
Last time I was in Chicago I got to drive his 1930 Model A. That's still the oldest car I've ever driven, and the only car I've driven that has mechanical brakes.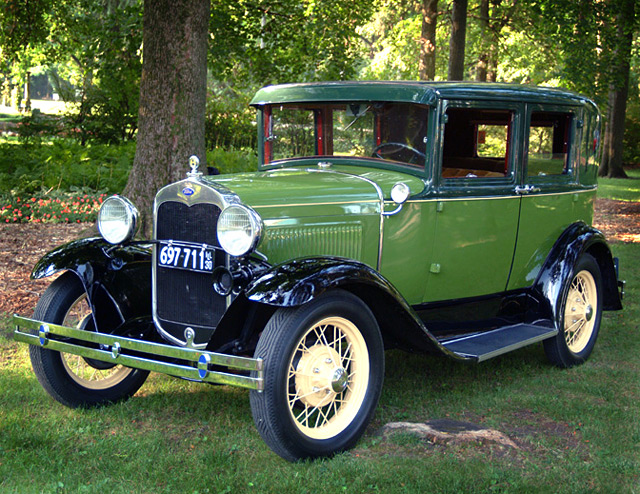 This time I got to drive his '69 GTO Judge Ram Air IV, 4 speed car. This thing is a beast. It's completely stock in outward appearance, but the motor has been re-worked internally for more than 500HP. I got to drive the Judge at night on some windy roads that cut through the Northern, Illinois forest. SWEET!!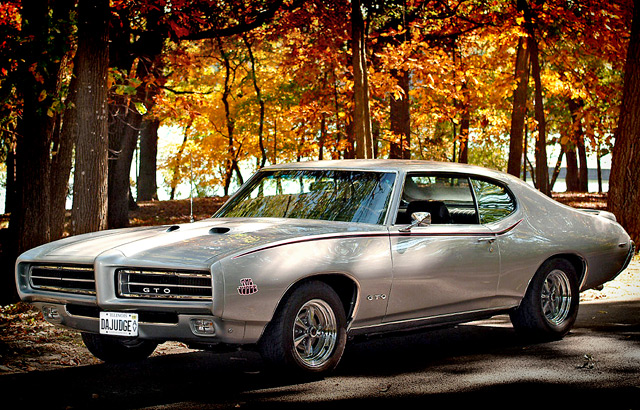 On Sunday we took his wife's '66 GTO convertible to a car show. I couldn't drive that one since the shifter was really temperamental, but man, that car was done so nicely... The seats felt like brand new. Not just recovered and foamed, but new springs too. Other than the shifter everything on that car was perfect. For motorvation, the '66 has a well built 389 with FAST fuel injection. Great setup!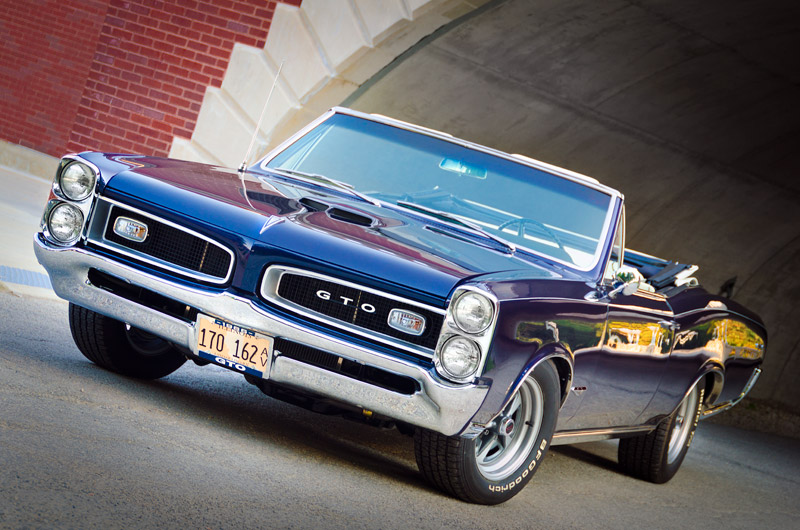 Ron wanted me to grab some good photos of his wife's car. He said he was going to take me to the same place he shot the silver Judge. I was very familiar with the photo and just assumed it was taken in a forest preserve. Wrong...
Ron took me to a Catholic Seminary! The road going in said no trespassing, and all sorts of other stuff to keep people from wandering in... That didn't stop Ron though
Going through there with the GTO thumping away at idle was a trip... I was worried that the monks were going to come out in their robes and kick us out, or send us to hell, something along those lines
Anyway, I did manage to get a few nice shots.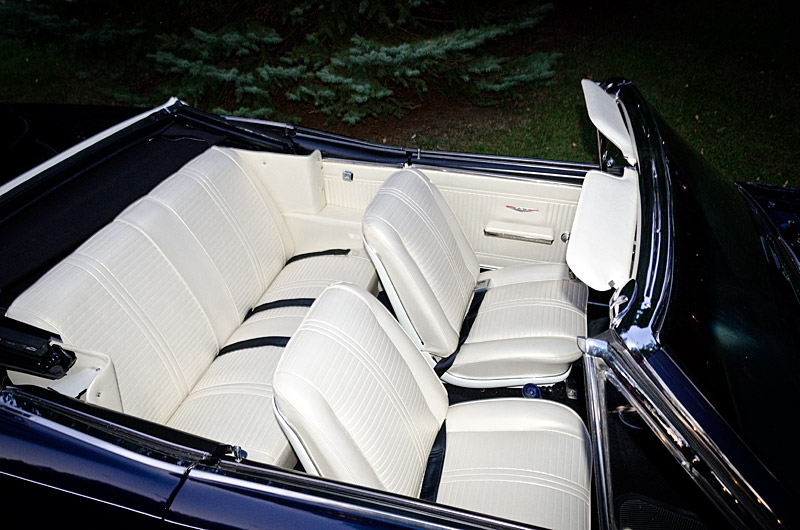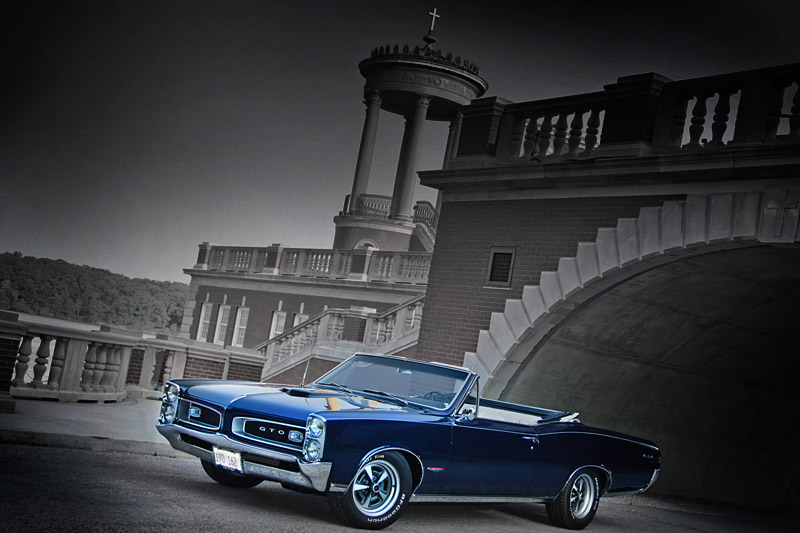 Back to Ron's shop.... Ron is currently working on a gold '66 GTO with the 389 tri-power, factory aluminum brake drums, and a slew of other rare options. The car is destined for a museum. He's also working on a Ram Air V Firebird with extensive chassis and engine mods, a '70 Shelby GT 500, and a '73 SD 455 T/A. He's living the life
A damn hard life, but he's living it for sure
For more pics of Ron's work:
www.rmrestoration.com