- Performing Redneck Science -
Elite Explorer
Joined

February 21, 2021
Messages

1,225
Reaction score

1,184
City, State

Jacksonville, FL
Year, Model & Trim Level

'95 C1500 Extended Cab
So, taking her in on Monday to have the front dif looked at and get an estimate. Hopefully have them go ahead and start on it. But in the meantime, ordering bulbs for the interior. For the most part I know what i need but I found the ones behind the: rear wiper, fog light, etc.. have a bulb I hadn't seen before. If anyone has some insight to where I can find these as blue leds, please feel free to share. That and the steering wheel button lights.
Edit:
Links to my light sources (WIP):
-*Interior Lights and AC Control Lights*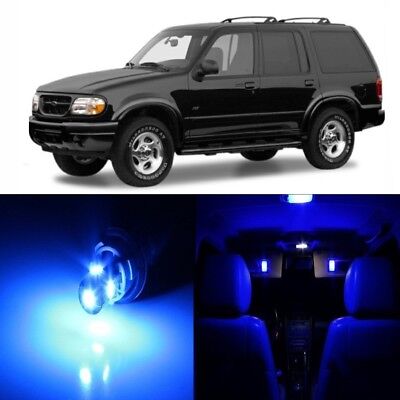 Find many great new & used options and get the best deals for 10 x Blue LED Interior Light Package For 1995 - 2001 Ford Explorer + PRY TOOL at the best online prices at eBay! Free shipping for many products!
-*Rear Wiper LED (soldered in)*
This is a led bulb to upgrade your rear wiper switch in 97-01 Mercury Mountaineer and Ford Explorer.
carradiobulbs.com
-*Fog Light and Rear Defrost LEDs*
-*Guage Cluster LEDs (work well, havent sanded the guage faces yet)*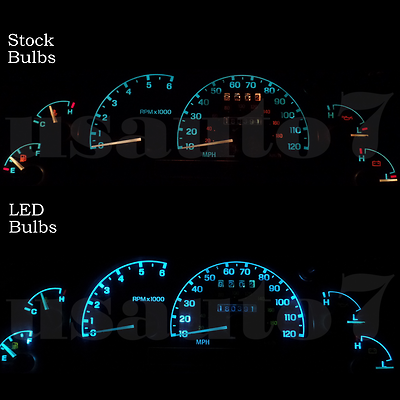 No need to remove the tint on the cluster, these aqua blue LEDs shine through the tint as aqua blue. Easy to install, no soldering or modifications needed, plug and play LEDs.
-*4WD Switch LED (had to modify it connect the same as the stock)*
T4 Neowedge Samsung Tall Goldstar Matrix 3x 5630 Instrument Panel Gauge Colored Led Bulbs Lights Lamps,97272-2C000,79674-S3N-941,79609-S02-A11
-*Guage Cluster Smaller LEDs (For Example: Check Engine, Theft, Seatbelt, etc..)*
LED replacement bulbs can fit numerous vehicle applications such as vanity lights, dome lights, map lights, dashboard lights, instrument panel lights and gauge lights. This 74 bulb replaces a variety of traditional bulbs including 74, 103 and 118 bulbs. It has 3 LEDs (3528 SMD)—1 top-mounted and...

www.superbrightleds.com