Elite Ranger
Elite Explorer
Joined

October 23, 2001
Messages

3,798
Reaction score

42
City, State

La Quinta, Ca.
Year, Model & Trim Level

97 SC Ranger xlt
What a weekend

A little on the warm side but tolerable and best of all, no wind. I got a couple pics of Rick's carnage out there...I think we're gonna see a lot of tubes welded on 8.8's on upcoming trips
:
I had a little carnage myself and this was before I even made it to T-haven. I was wondering what the vibration was coming from the front end of my truck and thought it was the gears turning in the axle. I pull into the travel center a couple miles from T-haven and felt the diff cover. Sure enough it was pretty warm to the touch so I checked the hubs and one of them was blown
Luckily Matt had a spare for me to use...i'll get that back to you Matt as soon as I order new hubs if thats cool.
Anywho, on with the pics...The silver TJ is my buddy Tim in case anybody is wondering.
All of the pics can be found here:
http://www.supermotors.net/mygarage/content.php?id=7534&sID=53513
Ricks carnage: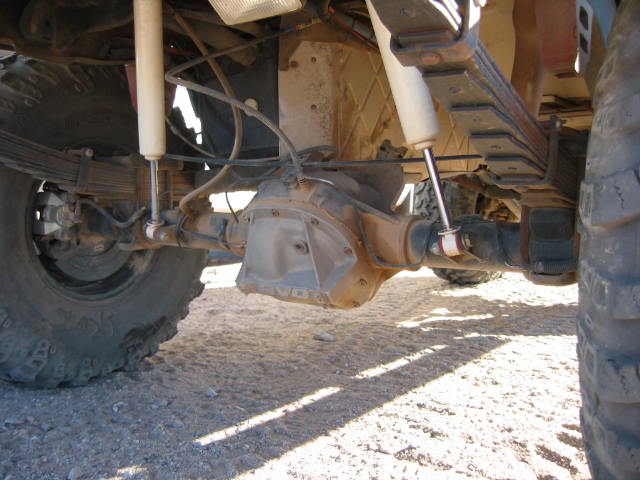 Flex shots: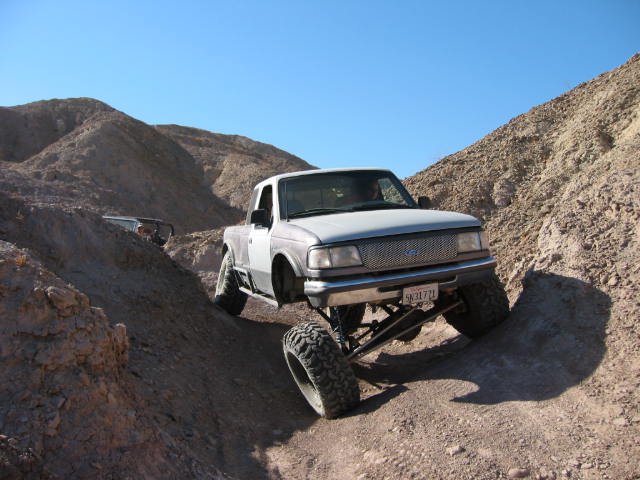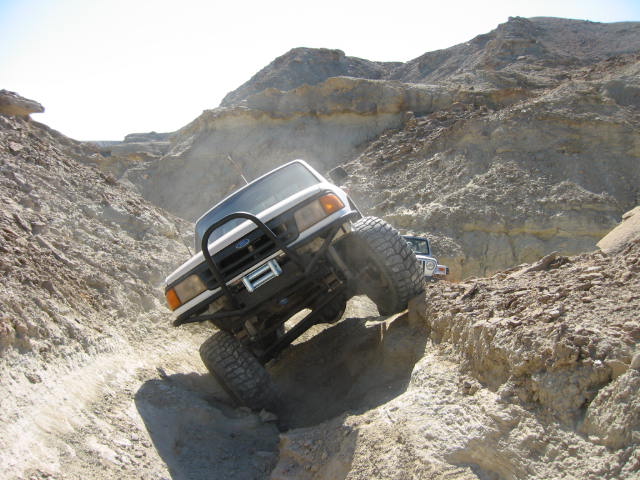 Misc. shots: